Connie Mastovich, Sr. Cybersecurity Analyst and Rachael Lucas, Project Manager, of Reclamere, to Present at InfoSec World 2020

They will discuss the D3 Beyond the Dark Web: What Will They Think of Next? at the longest-running conference dedicated to the business of information security.
Tyrone, PA, – Reclamere, Inc., Central PA's premier Data Security company, announced that Connie Mastovich and Rachael Lucas will be presenting at InfoSec World 2020 Digital Conference and session, D3 Beyond the Dark Web: What Will They Think of Next?, scheduled for Monday, June 22, 2020 at 1:45 PM EDT, will discuss the evolution of Dark Web markets, law enforcement's continuing efforts to combat the crime that takes place there, and will provide actionable items that security professionals can use to protect the information that we are entrusted with from being exploited on the Dark Web.
Connie Mastovich explains, "How can we protect ourselves, our clients, families and friends, from having sensitive information stolen and used on the Dark Web, if we don't understand it ourselves? A more thorough understanding of how the Dark Web functions is required to truly be able to guard against it. Plus, it is truly a fascinating topic."
Connie is a Senior Cybersecurity Analyst for Reclamere, and a Certified Information Systems Security Professional (CISSP) with many years of Information Technology and Security experience. Well-versed in the Data Security and Data Services arena, she performs risk assessments, risk analyses, and remediation activities for clients. She is an integral part of the Data Security team at Reclamere.
Prior to joining Reclamere, Connie worked for many years in the IT Department of a local hospital, now known as Duke LifePoint Conemaugh Health System. She spent eight years at Northrop Grumman Corp, the third-largest defense contractor in the world, supporting a Top Secret Air Force contract in a Security Role. She was a Security and Privacy Analyst for Philips Healthcare, a worldwide healthcare equipment and services provider.
Rachael Lucas began her career as an Assistant Manager at Gap, Inc., where she spent 15 years, becoming an Area Manager and overseeing the operation of 3 stores in southern Pittsburgh.  Rachael left the Gap to explore an opportunity with Cintas, working first as a Human Resource Manager and then as a Service Manager, where she was responsible for 8 rental routes and approx. 500 customers and also oversaw the location's OSHA VPP Star Certification application, which the location ultimately was awarded.
Rachael came to Reclamere initially in a compliance and HR role, and has grown to oversee the operation of the IT Asset Management division.  Rachael manages Reclamere's NAID AAA  Certification, is responsible for the Data Destruction Certification processes within the company, and oversees the Finance and Human Resource Departments.  Rachael assists Reclamere's security team with Project Management and organization as well as policy review.
InfoSec World 2020 Conference and Expo brings together information security leaders and visionaries to examine the most pressing cybersecurity issues of the day and discuss the best way forward. Now in its 26th year, the conference features expert keynote addresses, stimulating panel discussions and interactive roundtables, hands-on tech labs, informative breakout sessions, and networking opportunities. Pre- and post-conference workshops and summits on InfoSec Leadership, Staffing Challenges, DevOps and Cloud Security are also scheduled. InfoSec World provides a robust networking program that allows attendees to meet more than 1,000 attendees from a range of industries, professional backgrounds, and countries.
For more information on the conference, agenda, and registration, please visit: https://www.infosecworldusa.com/2020/digital-announcement
About InfoSec World Conference and Expo
For 25 years security professionals have made InfoSec World the "business of security" conference. Produced by MIS Training Institute (MISTI), InfoSec World assembles information security professionals from every market and field of study, from nations around the world.
About MIS Training Institute
MIS Training Institute (www.misti.com) is the international leader in information security, audit, and IT audit training. MISTI has trained more than 200,000 delegates across five continents, offering conferences, on-site training, and seminars in Information Security, Internal and IT Auditing, SOX Compliance, Network Infrastructures, Operating Environments, and Enterprise Applications, as well as Web-based training.
About Reclamere
Reclamere is one of the leading data destruction and data security companies in the business. When you hire Reclamere, you gain a team of highly skilled professionals that tailor every service to your organization's needs.
What also makes us unique is our impeccable quality control around data destruction. In fact, we guarantee you will be satisfied if you entrust us with your security needs.
With Reclamere, you gain:
Security—We take the time to manage properly all of your IT Assets, ensuring your chain of custody and peace of mind.
Professionalism—The goal is for our team to feel like your team. We are easy to work with and strive to surpass your expectations in terms of customer service.
Expertise—Our high level of experience, agility, and data security expertise allows us to custom-fit big business solutions to your small business needs.
Trust—Our clients know their data, one of their most important assets, is in solid hands with Reclamere. We have worked hard to earn their trust over the past 14 years.
Reclamere is the only NAID AAA Certified company in Pennsylvania,
and the only IT asset disposition (ITAD) service provider in the United States, with
$5 million in Downstream Data coverage.
This means that in the unlikely event that a data breach occurs at Reclamere, you, your clients, and anybody else affected by the breach is covered by our Downstream Data Liability Coverage Policy.
Media Contact:
Gail High
Phone: 814-684-5505 ext 105
Email: gail@reclamere.com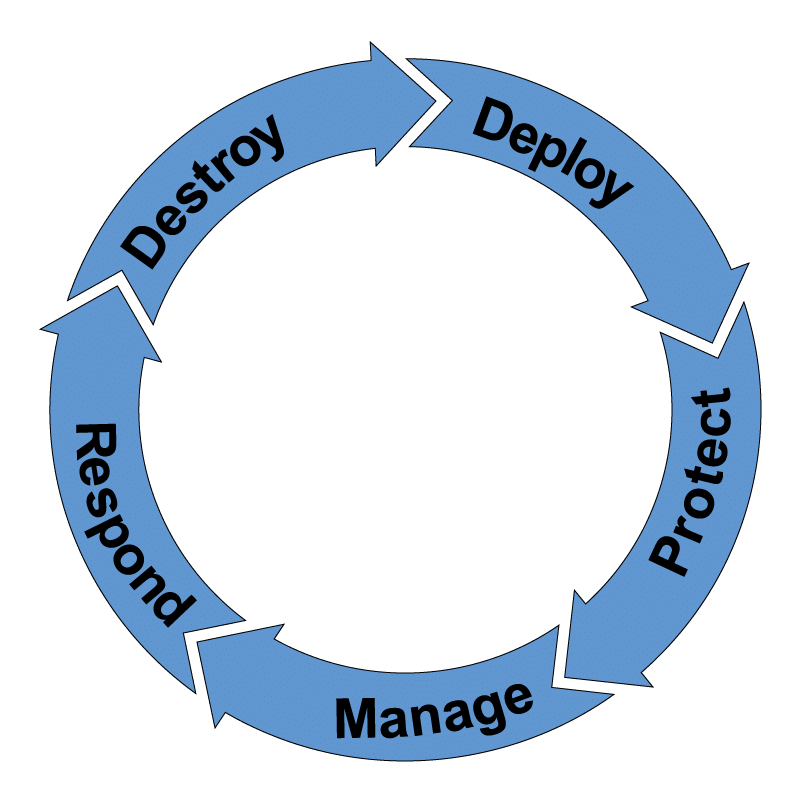 Learn about our partnership with:
View our score on SecurityScorecard:
View our SOC 2 Type 1 Certificate: