Strategic Partnership with cyberconIQ


We chose to partner with cyberconIQ due to their unique approach to cybersecurity awareness and risk management. Combining our suite of service offerings with their integrated Human Cyber Risk Management Platform is a clear winner for our clients.
Our joint approach is not only helping clients reduce the probability of a cyber breach, but more importantly, it is measurably improving our client's risk posture and compliance culture by leveraging their proprietary and patented solutions that blend technology and psychology.
About cyberconIQ
cyberconIQ, Inc. through its patented research, offers a full suite of SaaS based solutions that are proven to measurably reduce the probability of a human factor's cybersecurity breach. Operating at the intersection of technology and psychology, cyberconIQ embeds proven behavioral science methods targeting changes in on-the-job behavior. cyberconIQ solutions reduce the probability of successful cyber breach by educating more effectively and more efficiently through style-aligned adaptive training and reduces the total cost of a breach through their platform's ability to measure people, process, and technology maturity against bench-marked best practices.
phishFixIQ:
cyberconIQ likes to refer to associates who feel defeated by phishing simulation tests as "Clicksters" as they continue to "Click" on the links! phishFixIQ offers a style-aligned phishing behavior modification solution that addresses employees with ongoing phishing test failure challenges. Their solution improves mindfulness and situational awareness to overcome one's natural online impulses and instincts and helps to improve behavioral changes professionally (at work) and personally (at home). phishFixIQ will complement existing cybersecurity training solutions (remedial training), as well as help to address the repeat offenders who continue to click on links related to phishing simulation tests.
Solutions:
cyberconIQ provides an integrated Human Cyber Risk Management Platform that reduces the probability and/or cost of a cyber breach by measurably improving client's risk posture and compliance culture using proprietary and patented solutions that blend technology and psychology.
By investing the company's cybersecurity budget into employee cybersecurity training, the potential for a cyber breach diminishes drastically. If this training is style-aligned and personally curated for each individual employee, the risk decreases further.
cyberconIQ's innovative platform enables a company to substantially reduce cyber risk by leveraging the CYBERology approach.
CYBERology – The intersection of cybersecurity and psychology.
cybermetrIQs – The breakthrough approach allows you to effectively lower total organizational probability and costs associated with a cyber breach by understanding the unique makeup, or "cyber DNA", of your organization using three simple steps to measure and manage your people, process, and technology.
unIQue Adaptive Learning Platform is your foundation to improved cyber awareness.
Over 96% of users would recommend the cybersecurity awareness training to others.
cyberconIQ turns cybersecurity into a team sport that helps keep the organization safer and makes a CISO's job much easier.
At the core of the solution is the foundational myQ Assessment driven by trait-based personality theory, providing insight into one's online "style" or behavior.
Reduce phishing failures by up to 75% with phishFixIQ Phishing Behavior Modification.
academIQ Student Learning Platform (targeted for students in grades 7-12) empowers students to improved cyber hygiene and data care through engaging, age-appropriate, and diverse characters reacting to real-world examples.
academIQ Student Learning Platform is an intuitive dashboard with video and application-based learning tools.
The leaderIQ training offers Security and Risk Management leaders the ability to position the importance of understanding Risk-Styles and how they impact risk-awareness.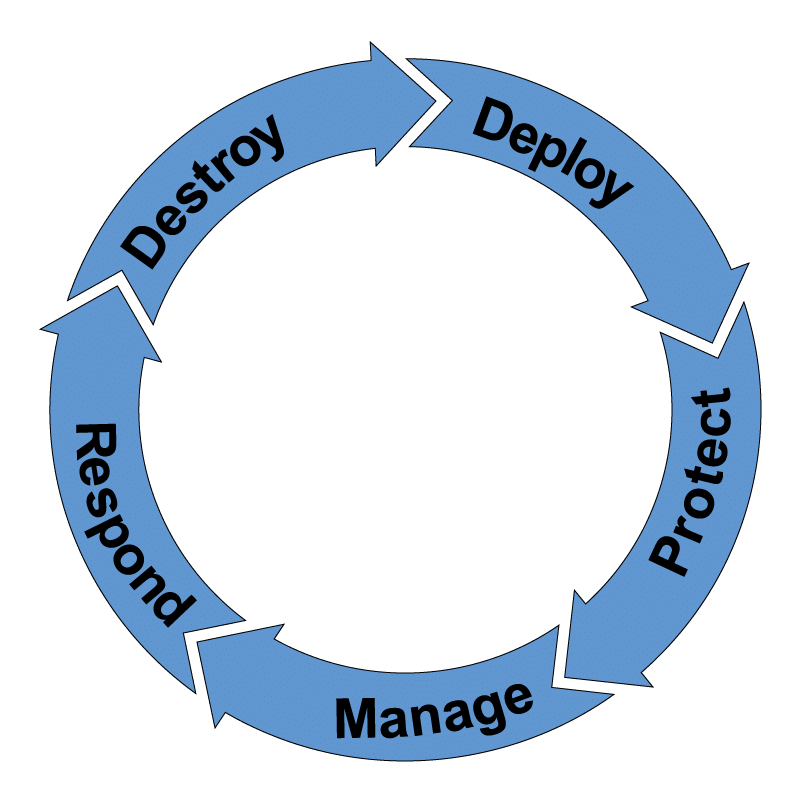 Learn about our partnership with:
View our score on SecurityScorecard:
View our SOC 2 Type 1 Certificate:
"*" indicates required fields