Secure Electronics Waste Recycling & Removal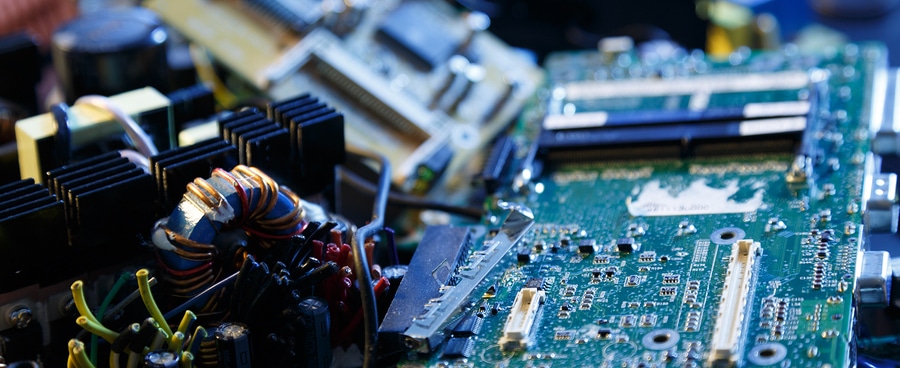 Are you worried about compliance? Do you require a secure way to dispose of your IT equipment?
In addition to Reclamere's complete program for secure data destruction and ITAD services, we also provide secure, environmentally-friendly e-waste collection and recycling services. We can help your company deal with old computers, hard drives, media disks, printers & other IT equipment that needs to be disposed of properly.
Reclamere's approach to e-cycling ensures your e-waste does not come back to haunt you. Don't risk your electronic equipment in the wrong recycler's hands.
E-waste Recycling Commitments
We are committed to protecting the environment. Our recycling partners ensure that all e-waste is recycled in accordance to EPA regulations and state laws. Certificates of Recycling are issued for each project, providing details of each item recycled.
Compliance, Guaranteed
If your equipment to be recycled stores data, we'll digitally destroy it in accordance with NIST standards. Each piece of  equipment is processed in accordance with EPA, DEP, all national, and most international regulations.
You should also know that Reclamere is the ONLY data security company in Pennsylvania that offers a $1 Million Downstream Data Guarantee in the unlikely event of a data breach at Reclamere. This means that should a data breach occur at Reclamere, you, your clients, and anybody else affected by the breach is covered by our $1 Million Downstream Data Liability Coverage Policy.
If you are interested in our Secure E-Cycling and Removal service for your old, outdated or unused IT equipment and assets, complete the form on this page or give us a call at (814) 684-5505. We look forward to hearing from you.