Reclamere to Offer Critical Insights on Emerging Healthcare Data Security Issues

Webinar Topics Include Taking the Headache Out of Vendor Vetting and What You Need to Know About MACRA and Rural Healthcare
TYRONE, PA (October 26, 2016) – Reclamere, the company that positions businesses to implement secure data processes in the workplace and safely and securely dispose of their IT assets, is offering a fall series of webinars designed to help HIPAA covered entities navigate today's fast evolving landscape of data security challenges.
Designed for healthcare IT and compliance professionals, the webinars will feature insight from Reclamere CEO and nationally-recognized data security expert Angie Singer Keating on how to proactively overcome some of the most challenging data security issues of today.
"Healthcare data security is becoming increasingly complex and daunting, with mounting breach threats and incidents, the shift to value-based care, and growing compliance requirements," Keating says. "These free webinars are part of our ongoing effort to help customers stay in front of developing issues. Armed with knowledge and perspective, they can prepare so as to avoid unnecessary risks and leverage new opportunities."
Reclamere's Fall Webinar Series will cover these key topics:
    How to painlessly vet business associates to ensure compliance with today's more stringent Health Insurance Portability and Accountability Act (HIPAA) requirements. 12:00 – 1:00 PM EDT – Thursday, Oct. 27th.
HIPAA-covered entities face numerous challenges when it comes to vendor selection and risk assessment. This webinar will show how you can effectively use information security questionnaires to determine risk before, or as part of signing a vendor contract and determine which vendors are best suited to work with your organization in the process.
    What MACRA (the Medicare Access & CHIP Reauthorization Act) means for rural healthcare and how providers can assess the long-term ROI of participating. 12:00 – 1:00 PM EDT – Thursday, November 10th.
Although some experts say that the MIPS/MACRA proposed rule does not signal an expectation of significant new attention to privacy or security of e-PHI, meaningful use remains focused on engaging patients and their families in the healthcare they receive and improved care coordination, while maintaining the privacy and security of patient health information.
The measure to meet this objective is security risk analysis. Learn about the impact and options for rural healthcare providers around security risk analysis requirements, the crucial components related to Vendor Management, and associated secure messaging, view, download and transmit measures and how these processes are based upon compliance guidelines spelled out in the HIPAA Security Rule.
To RSVP for the webinars, contact Colin Scott, Reclamere senior healthcare services account executive, at 814-684-5505 or colin(at)reclamere(dot)com, or register online.
About Reclamere
Reclamere, Inc. is a data security company that offers 360 degree data security and breach prevention, and a full range of data destruction services to its clients many of whom are in highly regulated sectors including healthcare and finance. Founded in 2001, Reclamere provides client-focused, environmentally compliant management solutions for end-of-life computer equipment and data destruction services. As an industry leader, Reclamere is known for its robust data security assessments, expert consulting capabilities, and proprietary data breach prevention processes. Reclamere guarantees protection of its clients' sensitive information against data breaches and data theft.  The company also alleviates liabilities related to the environmental impact of end of life equipment disposal. Reclamere's facility is both R2 and NAID AAA-Certified. Reclamere also works with clients on-site at their locations throughout the U.S. For more information, visit https://reclamere.com.
To view the live press release, click here.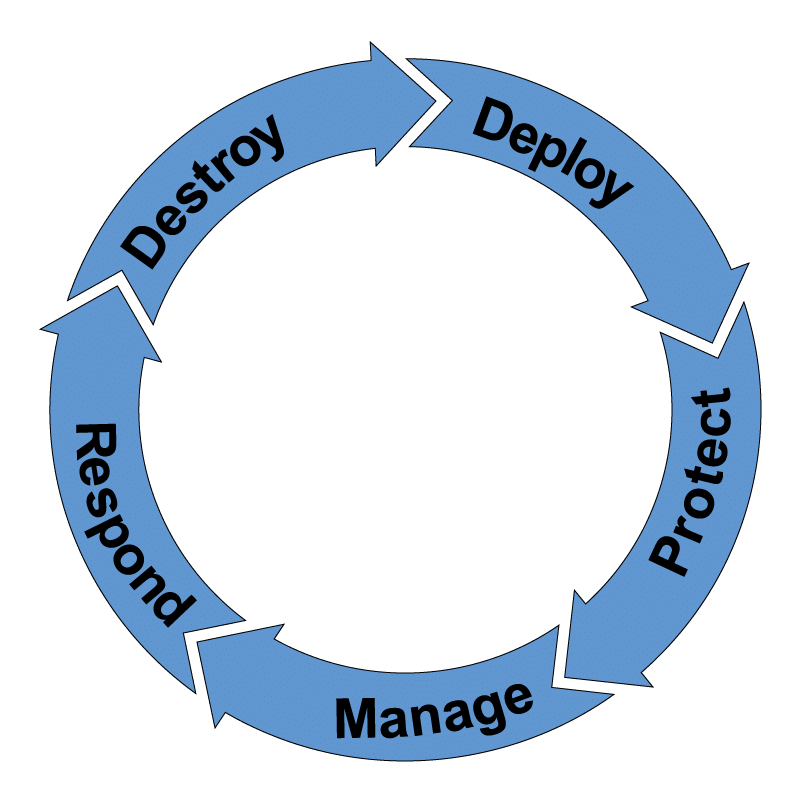 Learn about our partnership with:
View our score on SecurityScorecard:
View our SOC 2 Type 1 Certificate: