Spring IT Clean-out Special
Does your IT storage look like this?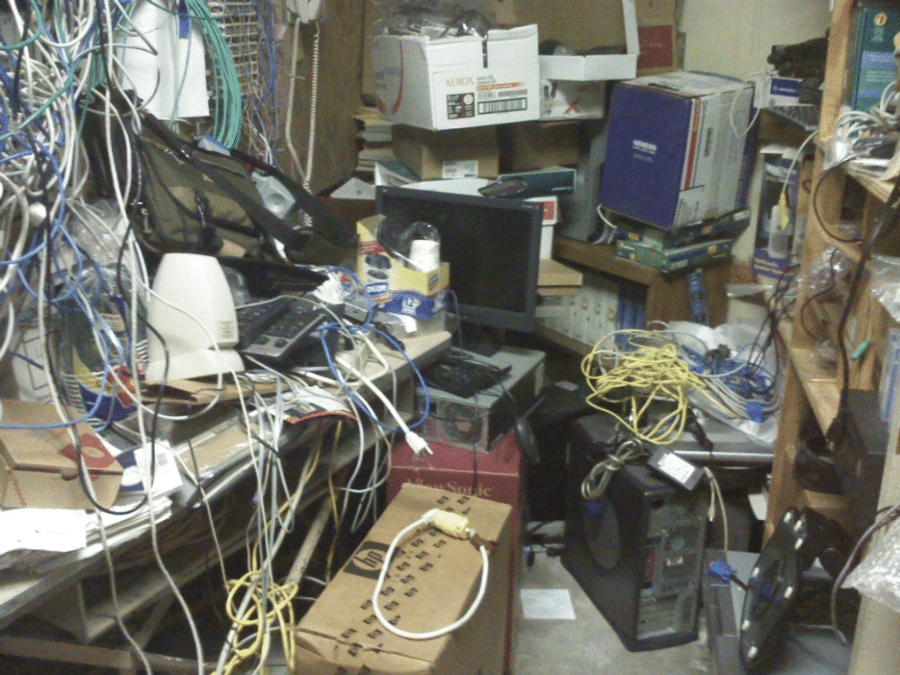 OK...it's probably not THAT bad, but you have some old data storage devices that you've been meaning to dispose of right?
If you want to get a fresh start this Spring and destroy that old data, Reclamere can help with our Spring Data Clean-out Special! 
Get 25% Off in May
We're offering 25% off of our shredding/incineration services for the month of May!
What does that cover? We will remove your data containing material such as data tapes, CD's, paper files, etc. and ensure that all data is destroyed and disposed of in a completely secure and eco-friendly manner. All at 25% off our usual price.
To take advantage of this sale is simple. 
1. Gather up your data-containing material.
2. Note your types of data and quantities to send to your service representative at Reclamere.
3. Submit your company information and item list in the form on this page.
An Account Executive will be in touch in a day or two to discuss the removal of your equipment and pricing. Simple!
Keep your business tidy and your data secure this spring with Reclamere!
Consider Incineration
Shredding is a great option for the destruction of data,  products and other sensitive items. But if you need something more, we can incinerate your data storage devices and products in an environmentally-friendly process.
The heat produced during incineration is used to generate electricity for local homes and businesses. The process saves precious landfill space and reduces the production of methane, a greenhouse gas. Incineration also allows for the recovery of metals to be reused and recycled into new products.
Ask us about incineration today!